Monitors and defibrillation equipment are among the staple devices in any medical setting and are heavily relied upon for patient care and crisis management situations. Without fully-functional equipment and enough units to satisfy the capacity of your facilities, it's impossible to deliver proper patient care.
Stat Biomedical Inc. is here to make sure you have the monitors and defibrillators required to meet the demands of your environment. As the leader for defibrillator sales in Lubbock, TX, we're pleased to have a wide range of product options to meet your demands, in new, used and refurbished capacities. Some of our frequently-stocked units include:

GE Healthcare
Model Dash 2000, 3000, 4000
Patient Vital Signs Monitors
(with the option for Gas Monitoring)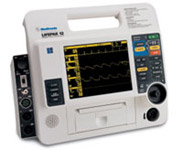 Physio Control Corporation
Model LifePak 12
Defibrillator / Monitor / Recorder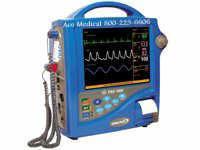 GE Healthcare
Model Pro 1000
Patient Monitor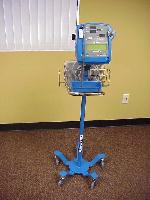 GE Healthcare
Model DP 200 – Reconditioned
Blood Pressure/Temp/Printer on a stand

GE / Marquette
Model Mac 1200
Interpretive EKG Machine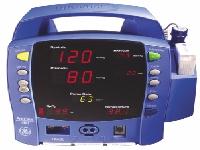 GE Healthcare
Model ProCare 420
Patient Monitor
As your premier resource for Automated External Defibrillators (AED) sales in Lubbock, TX, trust that you can come to us for high-quality, reliable, dependent products. We understand that your patients require flawless function of these units, which is why every item we sell is tested to the highest specifications and vetted independently for accuracy and functionality.
New Products
Stat Biomedical Inc. is pleased to offer products from a wide range of trusted manufacturers. Please contact our office for further details and to request our catalog and full vendor list.
Biodex Medical
Tuttnauer Corporation
DJO Global – Physical Therapy Equipment
Chattanooga Group
Clinton Industries
Seca Measuring Systems
American Diagnostic Corporation
Nicolet Vascular/Imex
ADC (American Diagnostic Corporation) – Blood Pressure cuffs, Core Diagnostic Equipment
Birkova – Stretcher/Surgical Pads and Accessories
Brewer Company – Exam/Procedure Tables, Quality Healthcare Furnishings
Doran Scales – Medical Scales
Biodex – Physical Medicine, Rehabilitation and Nuclear Medicine
Tuttnauer – Tabletop Autoclaves
Midmark/Ritter – Exam/Procedure Tables, Tabletop Autoclaves and Casework
Welch Allyn – Patient Monitoring and Diagnostic Equipment
Physio Control – AED's and Defibrillators
Philips – AED's Defibrillators and Patient Monitoring Equipment
GE Healthcare – Patient Monitoring Equipment, Fetal Monitors and EKG Machines
Seca Scales – Medical Measuring Systems and Scales
Clinton Industries – Medical, Physical Therapy and Athletic Training Equipment
UMF Medical – Exam Equipment
Pedigo-USA – Stretchers, Stainless OR Cabinets, Back Tables, Kick Buckets, Etc.
Nicolet Vascular – OB and Vascular Dopplers, Fetal Monitors
Mindray – Patient Monitors, Telemetry Systems, Anesthesia Machines and Diagnostic Ultrasound Systems
For more information about any of the monitoring or defibrillation equipment we offer or to inquire about our current stock, please give us a call today at 806-792-3214.