Medical Equipment in Lubbock, TX
STAT Biomedical, Inc. has been serving hospitals, clinics, surgery centers and doctors' offices with new, refurbished and reconditioned medical equipment since 2012. It's our mission to provide top-tier equipment to facilities in need, at the best price, while maintaining an unparalleled level of customer service. For defibrillator sales, surgical equipment, clinic equipment, centrifuge sales, and miscellaneous equipment, look no further. We are proud to be a local, family-owned and operated company. However, our business extends throughout the state of Texas, New Mexico, and many other areas nationwide.
New and Reconditioned Equipment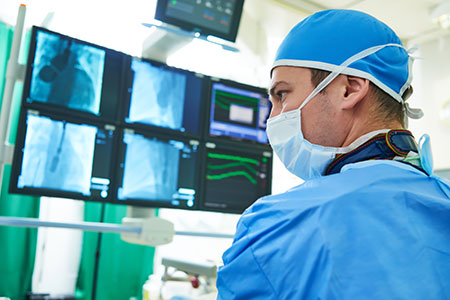 It's an understatement to say that medical equipment is expensive. In fact, most facilities go years without ever upgrading or replacing equipment, which means they're often working with units that are antiquated, heavily used or worse, non- or partially-functioning. At STAT Biomedical, Inc., we know that your ability to serve patients rests largely on the function of your medical machinery and equipment. That's why we provide a wide range of new, used, reconditioned and refurbished devices to our customers, all at prices that lessen the burden of bringing high-quality equipment into your facilities. Our inventory is expansive and ever-changing, giving us the ability to fulfill virtually any need you might have.
When you choose us for medical equipment, you're gaining access to a supply partner that spans the gamut. From AED units to infusion pumps to centrifuges, we're here to address your lab, operating room, general clinic and emergency room needs. Even if you're not looking to buy new or used equipment, we can be of service to you—we have an extensive equipment repair and preventative maintenance program that allows us to serve your existing units! We'll help you get the most out of your investment and can extend the service years of many critical (and expensive) products. Take a look at just a few more reasons to trust us with your medical device needs:
We are licensed by the Texas Department of Health for the reconditioning and
distributing off all medical devices.
We have Salvage and Distributor Licenses.
We're pleased to offer nationwide shipping.
We are a full-service biomedical company providing new and reconditioned equipment,
repairs, Preventive Maintenance, and full-service repairs.
Our customers consist of hospitals, surgery centers, all doctor offices, etc.